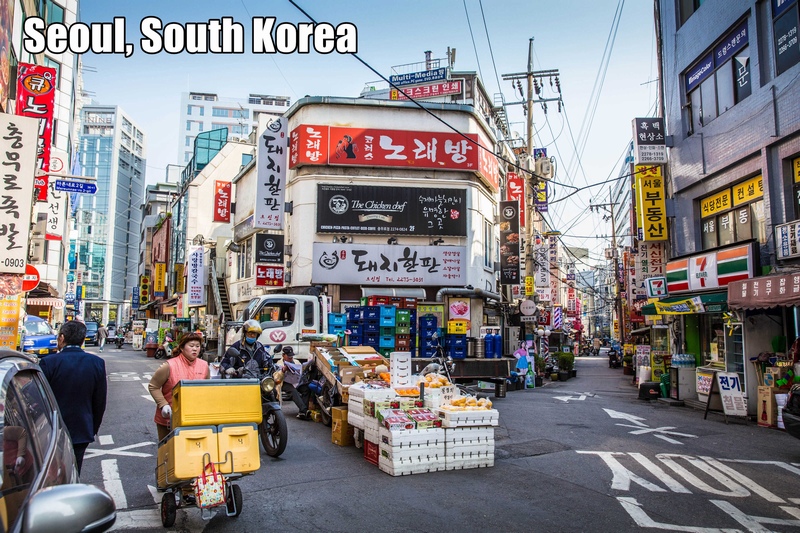 Seoul (서울) is the capital of South Korea, which is South Korea's largest city and one of East Asia's financial and cultural epicenters. A fascinating blend of ancient traditions and cutting-edge digital technology, home to endless street food vendors and vast nightlife districts, an extraordinarily high-pressure educational system and serene Buddhist temples, a trend-setting youth culture and often crushing conformism, extraordinary architecture and endless monotonous rows of grey apartment buildings, Seoul is a city filled with stark contrasts.
Visa Information
Foreigners wishing to enter the Republic of Korea to attend CEMCE 2020 should possess valid passports and valid entry visas if required. Visitors for sightseeing or transit with confirmed outbound tickets may stay in Korea up to 30 days without visas, except for certain countries. Meanwhile, any visitor from countries that have no diplomatic relations or no special visa exemption with Korea should obtain entry visa before coming to Korea. When uncertain as to the requirements for entry visa to the Republic of Korea, please contact the Korean Embassy or a consulate nearest to you as early as possible.
For more information, please visit Ministry of Foreign Affairs and Trade at: https://www.visa.go.kr/openPage.do?MENU_ID=1010201

An official invitation letter will be sent by the conference secretariat upon request. This personal invitation is intended to facilitate travel and visa arrangements for registered and paid participants. Visa applications are the sole responsibility of participants. To request an official invitation letter, participants must first complete the registration process.

Note: CMECE 2020 will not issue guarantee letters under any circumstances to participants for visa purposes.